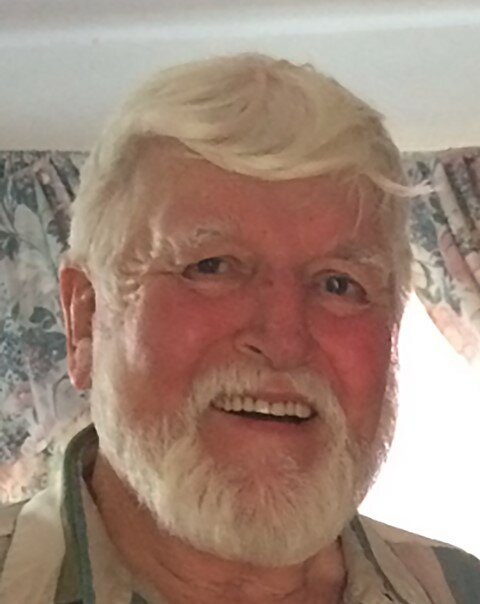 Share Your Memory of
John


Obituary of John Neil Turnbull
John Neil Turnbull Glace Bay, NS It is with heavy hearts that we announce the peaceful passing of our Dad John Neil Turnbull, at the Cape Breton Regional Hospital, on July 09, 2023. Da was born and raised in Glace Bay and was part of a huge, beautiful family that he was very proud of. The most important thing to him was family and his word. He had many great sayings: "A man is only as good as his word," "What goes around, comes around," "It will all come out in the wash," and of course, "It is what it is!!" Da was a very proud and private man, who was often described as a true gentleman. He taught us all that kindness goes a long way, and to always give what you can. He was happiest when telling stories of the good old days with our mom or talking about the grandkids for he was so proud of them all. Over the years Da helped many people without the thought of anything in return. Whether they were friends, strangers, organizations, or the church, it made no difference, he gave. He was part of many organizations in earlier years like the Kinsmen and the Legion. He did many Cursillo Retreats and often helped at the Hermitage at McAdam's Lake. Da was very strong in his Catholic faith. He joined the RCAF at a young age and was very proud of the skills he learned. He also worked in the coal mine and was papered in pipe fitting, instrumentation, and oil burning. He worked on Argus Aircraft at Kelly Lake Airport, and at a Nickel Refinery in Manitoba. He worked for Canada Iron that did structured steel, then at the Heavy Water Plant; later he did instrumentation at Nova Scotia Power. Da retired at the age of 50 from the machine shop with Devco, but he was awakened many nights to go fix someone's furnace, "Help when possible" are words he lived by. He had such a way of making everyone feel like they were the most important person in the world and always gave great advice. He lived a full life of 85 years and will be missed terribly by his sons, Neil and John, daughter Sonya (Ted); grandchildren Scott (Amy), Neil (Megan), Angie, Chris, Malcolm, Jamie, Samm, Madison, Aiden, Kyler, Jackson, and Hudson; sisters Thelma, Myrtle, Grace, Margie, Colleen, Cindy, and brother Billy. He also leaves to mourn many special nieces and nephews and wonderful friends, especially Charlie, and amazing neighbours that are just like family. He will have a gathering waiting for him, as he was predeceased by his wife Gail, sons Jamie and Carl, daughter Sandra Lee, brothers Eddie and Kenny, sisters Loretta, Mary, Anne, Jeanette, and parents Jim and Jessie. Da, you will be loved and missed forever. We hope as you are wrapped in the blanket of love from God and your loved ones, that your wings spread wide, and you enjoy your flight forever and a day. XO Cremation has taken place. Visitation for the late John Neil will be held on Monday, July 17, 2023, from 10:00 am to 11:00 am, and a Celebration of Life to follow with Fr. Daniel Boudreau presiding, all in T.J. Tracey Cremation and Burial Specialists, 370 Reserve St., Glace Bay, NS. 902.849.4199. Words of comfort may be expressed to the family by visiting www. tjtracey.com.
Visitation.
10:00 am - 11:00 am
Monday, July 17, 2023
T.J. Tracey Cremation & Burial Specialists - Glace Bay
370 Reserve St
Glace Bay, Nova Scotia, Canada
902-849-4199
Visitation for the late John Neil Turnbull.
Celebration of Life.
11:00 am - 11:45 am
Monday, July 17, 2023
T.J. Tracey Cremation & Burial Specialists - Glace Bay
370 Reserve St
Glace Bay, Nova Scotia, Canada
902-849-4199
Celebration of Life for the late John Neil Turnbull.
Interment.
12:00 pm - 12:20 pm
Monday, July 17, 2023
St. John's Cemertery
Wallace Road
Glace Bay, Northwest Territories, Canada
Interment for the late John Neil Turnbull.
OUR LOCATIONS
26 Esquire Lane, Bedford, NS 902.835.4212

370 Reserve St., Glace Bay, NS 902.849.4199
T.J. Tracey Cremation & Burial Specialists
370 Reserve St., Glace Bay, NS
​B1A 4X2
P: 902.849.4199
E:service@tjtracey.com

T.J. Tracey Cremation & Burial Specialists
71 McQuade Lake Crescent,
Halifax, NS
B4A 1A4
P: 902.835.4212
E:service@tjtracey.com