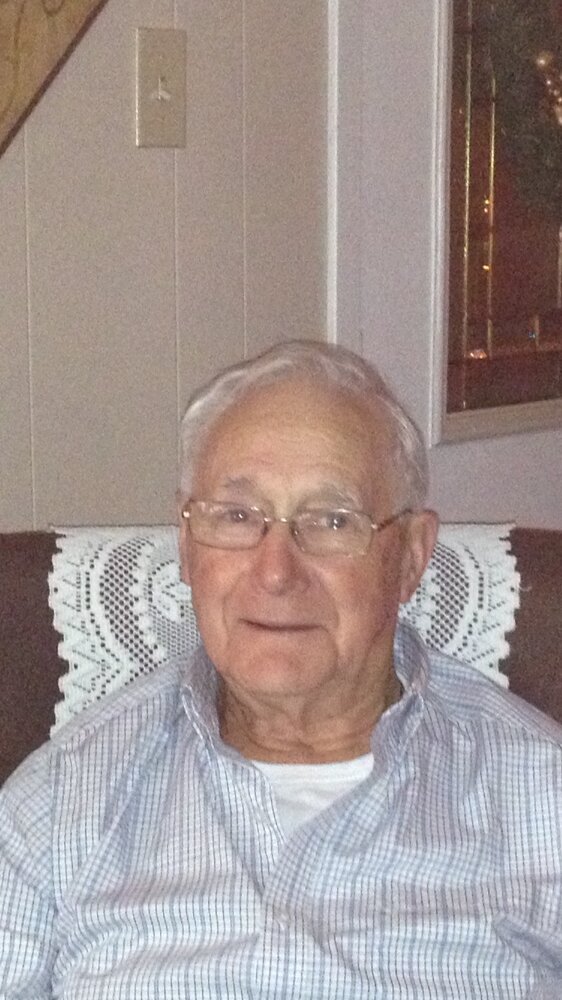 Share Your Memory of
Edward "Ned"


Obituary of Edward "Ned" Francis Kelly
Edward Francis (Ned) Kelly Edward Francis (Ned) Kelly, beloved father, grandfather, and great-grandfather, passed away peacefully on June 4, 2023, at the Cape Breton Regional Hospital in Sydney, Nova Scotia, at the age of 93. He was born and raised in Glace Bay, Nova Scotia, the son of Dennis and Elizabeth Kelly. Ned dedicated over 40 years of his life as an overman and mechanic in the coal mines of Glace Bay. Known for his exceptional skills, he tirelessly lent a helping hand to neighbors, friends, and even strangers, offering his expertise in mechanical, electrical, plumbing, and construction projects. He possessed a remarkable ability to solve challenging problems and had a knack for mastering any task he encountered. He was often asked for advice on how to fix or do anything. He was a sociable man who enjoyed the company of others. Ned cherished his time spent boating and engaging in lively conversations. His dedication to assisting others and his passion for problem-solving left a lasting impact on all who knew him. Ned and Anna were deeply passionate about ice skating where they formed many lasting friendships throughout the years. From Glace Bay to New Waterford, North Sydney to the Pier, they maintained a rigorous skating schedule in their free time. Their connection with the ice and the community of skaters was truly special. He was predeceased by his loving wife Anna (MacKinnon) Kelly, his parents, Dennis and Elizabeth Kelly, and his siblings: Mary MacAulay, Pearl McDonald, Elizabeth, Caroline, Arlene, Bernard, Jerome and his son in law Dale Hicks. Ned is survived by his loving children: Darrell (Colleen), Edward (Lee McMullin), Cameron (Johane Robitaille), Shaun (Susin), Dwayne (Anita Mountain), Liz Anne (Dannie) Roach, Janice (Jim) Wells, Michelle (Greg) Gouthro, and Caroline (Dale) Hicks. He is also survived by his siblings: Dennis, Jude, William, John, Cleo Egan, and Ann Marie Boudreau. Ned will be fondly remembered by his grandchildren: Shaune Kelly, Janet Kelly, Christa Kelly, Daniel Roach, Jeffery Roach, Jillian Evans, Jenna Peach, Jamie Wells, Jordan Wells, Mark Gouthro, Mary Phalen Bissell, Ellen Kelly, Meghanne Hicks, Rebecca Hicks, Katelyn Hicks, Michael Kelly, Liam Kelly, Andrew Kelly, Caitlin Kelly and Brandon Mountain; and great-grandchildren: Ainsley Kelly, Seth Carr, Caylyn Kelly, Faith Kelly, Anna Sophia Kelly, Robin Wells, Ben Peach, John Edward Wells, Emily Wells, Brogan Kelly and Lachlan Alexander Kelly. The family would like to thank the nurses, doctors, and staff at the Cape Breton Regional Hospital for their kindness and professionalism. Cremation has already taken place, and a memorial service to celebrate Ned's life will be held at TJ Tracey's located at 370 Reserve St, Glace Bay, NS on Wednesday, June 21, 2023, from 12:00 PM to 3:00 PM. Reception to follow. In lieu of flowers, donations may be made to a charity of your choice. May Ned rest in peace, forever remembered for his kind heart, exceptional knowledge and abilities, and unwavering dedication to helping others. Words of condolences may be expressed to Ned's family by visiting www.tjtracey.com.
Celebration Of Life.
12:00 pm - 3:00 pm
Wednesday, June 21, 2023
T.J. Tracey Cremation & Burial Specialists - Glace Bay
370 Reserve St
Glace Bay, Nova Scotia, Canada
902-849-4199
Celebration of Life for the late Edward "Ned" Francis Kelly.
Reception.
Reception to follow the Celebration of Life of Edward "Ned" Francis Kelly.
OUR LOCATIONS
26 Esquire Lane, Bedford, NS 902.835.4212

370 Reserve St., Glace Bay, NS 902.849.4199
T.J. Tracey Cremation & Burial Specialists
370 Reserve St., Glace Bay, NS
​B1A 4X2
P: 902.849.4199
E:service@tjtracey.com

T.J. Tracey Cremation & Burial Specialists
71 McQuade Lake Crescent,
Halifax, NS
B4A 1A4
P: 902.835.4212
E:service@tjtracey.com