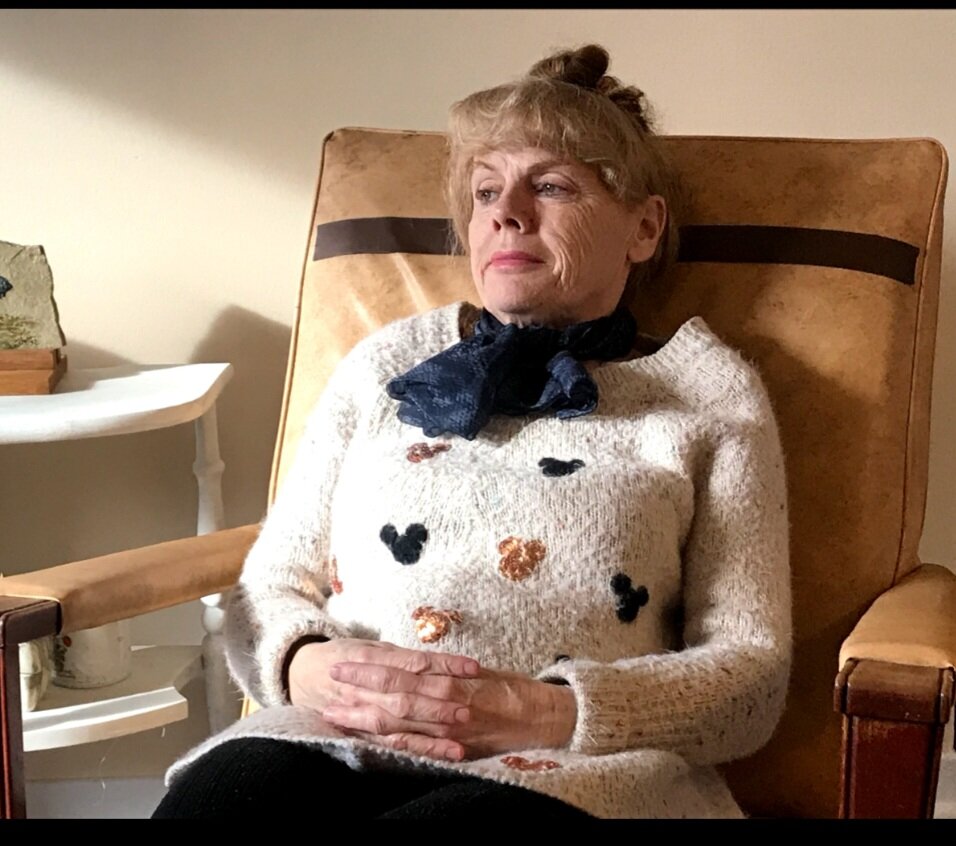 Obituary of Kathleen "Kathy" Frances MacIsaac
Kathy MacIsaac Glace Bay, NS With very heavy hearts, the MacIsaac family would like to announce the unexpected passing of our sister and aunt, Kathy. Born April 11, 1960, to Bernard (Bernie) and Catherine (Gina, nee Campbell) MacIsaac. Kathy was the ninth child of thirteen children. Kathy had a very close and special relationship with each of her siblings and their respective families. Born in Inverness, Kathy lived most of her life in the village of Donkin, NS. And for the past few years, she resided in a senior's complex in Glace Bay. She made many good friends at the Glace Bay seniors complex, appreciating each friendly encounter and night of Bingo. A lover of the Arts, Kathy enjoyed painting, crafting, dancing, listening to music and especially writing. Kathy self-published a few children's books such as her proudest accomplishment "A Smile for Princess Noilidnad ", "Bailey Bay" (after a song written by her brother Jimmy), "Antoine and his Marionettes" and "Under the Red Umbrella." A true lover of life and all things fun, Kathy loved to travel and embraced every possible adventure. Especially packing up and moving to the big city of Calgary with her siblings Gerry, Mary, and Danny. Kathy and Mary started off this new life, both being employed as telephone operators. From Donkin to Calgary, absolutely everything was an adventure! For many years, Kathy was employed within the travel and tourism industry at the Four Seasons hotel chain. She often served many famous clientele. Kathy thoroughly enjoyed being a part of this exciting industry. As Kathy did not have children of her own, she lived life as if all children were her own, especially her nieces and nephews. Not one holiday (including her favourite-Halloween) would go by without Kathy ensuring her beloved nieces and nephews were in receipt of an amazing hand-crafted gift. She loved wholly and selflessly and would always ensure her nieces and nephews knew just how special they were to her. This world was a better place with Kathy in it. She was kind to a fault, often giving whatever, she had to anyone who may have needed it. She especially loved to give to the Glace Bay Food Bank and the SPCA. As kind as she was, amongst her siblings she was well known for her incredible stubborn streak. If she did not want to do something, or if she had already decided she was planning to do something, good luck changing the course of her actions. Head strong and determined, regardless of what anyone else thought. Kathy was not one to ever complain. Regardless of the circumstances. Even during her last days, when asked how she was doing or if she was experiencing any pain, her answer was always consistently the same, "Oh I'm fine, no pain…" as she struggled with each breath. Kathy's presence will be missed greatly amongst her family and friends. Kathy is survived by many supportive siblings, Peter (Janet) MacIsaac (Mabou, NS), Johnnie (Donkin, NS), Jimmy (Emily) MacIsaac (Donkin, NS), Donna (Greg) Botte (Mira, NS), Martha MacIsaac (Reserve Mines, NS), Gerry MacIsaac(Gary Nantes, Wolfville, NS), Michael (Mary) MacIsaac (Ottawa, ON), Mary MacIsaac (Reserve Mines, NS), Danny (Lucy) MacIsaac (New Hampshire, USA), Paul MacIsaac (Grande Cache, AB), and Robert (Vivian) MacIsaac (Donkin, NS). Kathy is also survived by many nieces and nephews as well as grand nieces and nephews who she took the time to ensure each one knew just how special they were to her. Kathy was predeceased by her parents, Bernie and Gina MacIsaac as well as her brother William "Billy" (Josephine)MacIsaac (Broughton) and her sister-in-law, Marley MacIsaac. A special thank you to the amazing medical staff who have cared for Kathy over the past few years especially the CBRM home care staff, the ICU and Dialysis departments of Glace Bay Hospital and Cape Breton Regional Hospital; Staff of Unit 6 at the Halifax Infirmary who ensured Kathy was well looked after in her final week; as well as head nurse Leona (Halifax), and Glace Bay Nurse Chelsea Ford, for going above and beyond to ensure Kathy's comfort was top priority during these very difficult hours. Kathy's celebration of life will be held on Friday, July 14, 2023, from 9:15 to 10:15 am in T.J. Tracey Funeral Home, 370 Reserve St. Glace Bay. 902-849-4199. Interment in St. Gregory's cemetery. Memorial donations may be made to a charity of one's choice. Words of comfort may be expressed to the family by visiting www.tjtracey.com. Live, Love, Laugh!
Visitation.
9:15 am - 10:15 am
Friday, July 14, 2023
T.J. Tracey Cremation & Burial Specialists - Glace Bay
370 Reserve St
Glace Bay, Nova Scotia, Canada
902-849-4199
Visitation for the late Kathy MacIsaac.
Interment.
10:15 am - 11:00 am
Friday, July 14, 2023
St. Gregory's Cemetery
Donkin
Donkin, Nova Scotia, Canada
Interment for the late Kathy MacIsaac.


OUR LOCATIONS
26 Esquire Lane, Bedford, NS 902.835.4212

370 Reserve St., Glace Bay, NS 902.849.4199
T.J. Tracey Cremation & Burial Specialists
370 Reserve St., Glace Bay, NS
​B1A 4X2
P: 902.849.4199
E:service@tjtracey.com

T.J. Tracey Cremation & Burial Specialists
71 McQuade Lake Crescent,
Halifax, NS
B4A 1A4
P: 902.835.4212
E:service@tjtracey.com