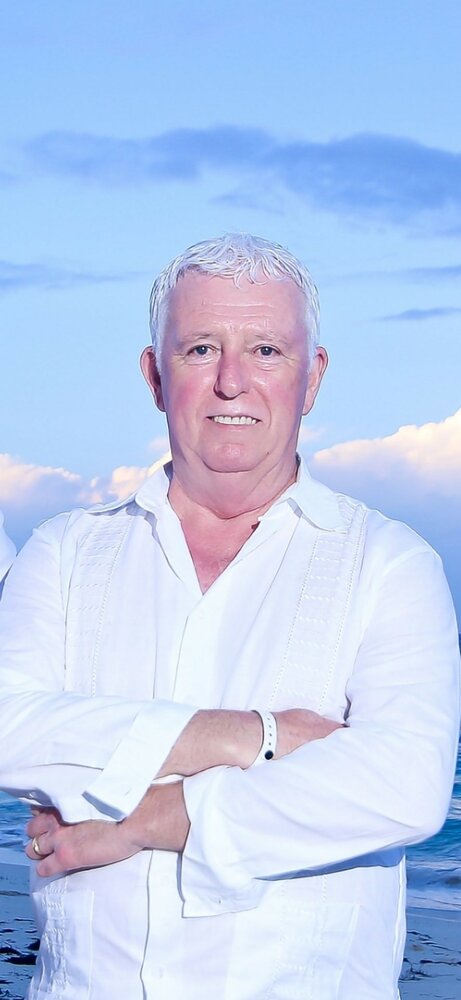 Share Your Memory of
Brian


Obituary of Brian Edward White
Brian White Dominion, NS It is with great sadness that we announce the peaceful passing of Brian White, surrounded by the love of his family, at Maple Hill Manor on March 15, 2023, at age 73. Born in Glace Bay, he was son of the late Alex White and Regina White (Ford). Brian is survived by his loving wife Debbie; sons: Jason (Amanda) Ryan (Michelle) and Aaron; only grandchild Clark; brothers: Jimmy and Terry (Joann); sister: Donna (John); mother-in-law Phyllis; sister-in-law Tracey (Ron); as well as many nieces and nephews. Brian is predeceased by parents Alex and Regina (Jeanie) White, father-in-law Eddie MacDonald (Comet), brothers-in-law Kenny (Cougar) MacDonald, Johnny MacDonald and Brad Kerr, sister-in-law Wendy Muise, and grandson Alex White, who died at Birth. Brian started his career as an electrical engineering technologist in No. 26 mine in the 70's. Brian's lifelong passion for mining/sales led to various successful management positions, entrepreneurships, and friendships all over the world: he possessed a remarkable work ethic. Throughout his life, Brian enjoyed playing a good game of darts at the Shamrock, coaching little league, playing baseball, playing guitar, and listening to music. Brian particularly loved telling jokes and stories at the kitchen table with friends and family, especially with his brother, and best friend, Terry. Above all, Brian loved his boys, his Deb, and his special grandson who made him smile to the end. We would like to thank the entire staff of Maple Hill Manor for their incredible care and compassion, with an extra special thanks to Lindsay MacGillivary, who became a part of our family when we needed her the most. A casual visitation to celebrate Brian's wonderful life will he held between 1 and 4 p.m. on Sunday, March 19, 2023, in T.J. Tracey Cremation and Burial Specialists, 370 Reserve St., Glace Bay, NS. 902.849.4199. Words of comfort may be expressed to the family by visiting www.tjtracey.com. In lieu of flowers, donations may be made to the SPCA.
Casual Visitation.
1:00 pm - 4:00 pm
Sunday, March 19, 2023
T.J. Tracey Cremation & Burial Specialists - Glace Bay
370 Reserve St
Glace Bay, Nova Scotia, Canada
902-849-4199
Casual visitation for the late Brian White.
OUR LOCATIONS
26 Esquire Lane, Bedford, NS 902.835.4212

370 Reserve St., Glace Bay, NS 902.849.4199
T.J. Tracey Cremation & Burial Specialists
370 Reserve St., Glace Bay, NS
​B1A 4X2
P: 902.849.4199
E:service@tjtracey.com

T.J. Tracey Cremation & Burial Specialists
71 McQuade Lake Crescent,
Halifax, NS
B4A 1A4
P: 902.835.4212
E:service@tjtracey.com