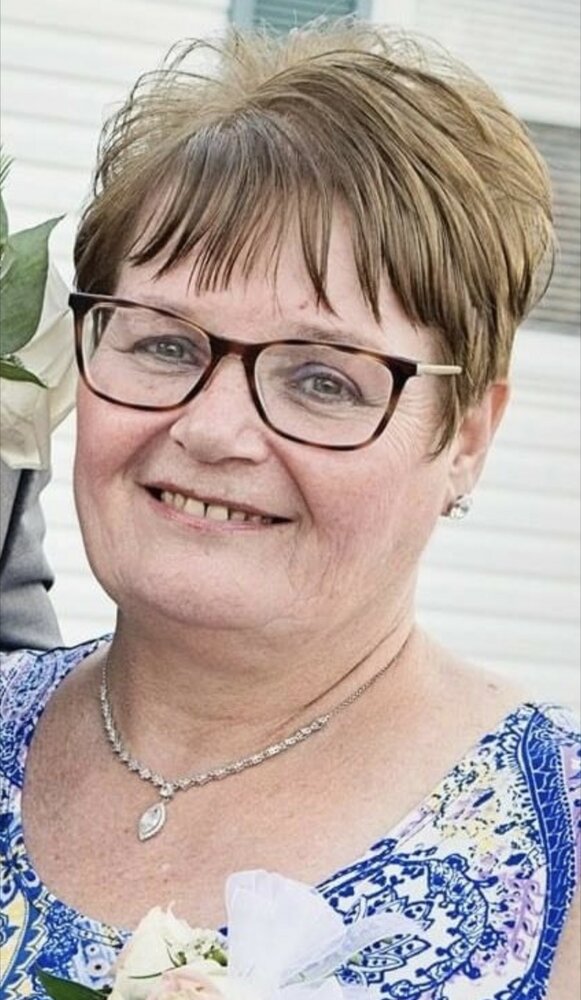 Obituary of Martha Mae (Ogley) McPhee
Martha Mae (Ogley) McPhee Glace Bay It is with heartfelt sadness that we, the family of Martha Mae (Ogley) McPhee announce her sudden passing on Wednesday March 1, 2023, at the QEII Hospital, Halifax, at the age of 65. Born in Glace Bay, Martha was the daughter of the late Ann Elizabeth and Walter Ogley. Everyone who knew Martha, knew that family was very important to her. Martha is survived by her children, Cathy McPhee-Langlois, Manitoba, Matthew McPhee (Katelyn), Glace Bay, and Garrett McPhee, Halifax, all of whom she loved dearly. Left to mourn her loss are her beautiful grandchildren, who were the light of her life, Aiden and Aaliyah Langlois, Manitoba, her youngest grandson, Bryce McPhee (Glace Bay); as well as her fur-grandchild Fenway. Martha is also survived by her siblings Catherine, David, William, Beatrice, Joseph, Patrick, Hilda, Lloyd, Barry, Paul, Bernard, Karen, Blaine, and Bernadette. Martha will be missed by her dear friend Suzie, and her niece Danita whom she cared for deeply, as they did her. She will also be mourned by many nieces, nephews, cousins, and extended family members. Martha was known by her many friends for her kindness, and her giving heart. She helped anyone who was in need, whether it was a hot meal, clothing, a drive or just a lending ear. Martha loved crafting, particularly bringing smiles to people's faces with her homemade dishcloths. Throughout the years, in her spare time, Martha enjoyed many sports and activities. She was an avid bowler and in her younger years she worked at Heather Bowling Lanes; at one time, she was known as one of the best female bowlers in Nova Scotia and she followed this passion throughout her life where she met many great friends. Martha held a special place in the hearts of bowlers from across the province. Her skill and fun-loving presence will be remembered and cherished by all who had the privilege to bowl with her and call her a friend. In the summer, Martha looked forward to spending time with her Loch Lomond friends during their yearly horseshoe and washer-toss tournaments. Martha is preceded by her companion Frank Prince, her 10 siblings, and several extended family members. We, the family will be forever grateful to Martha's niece Danita (Jerry) O'Leary who have been by her side, providing her loving support for many years. We would also like to express our sincere appreciation to Martha's medical care providers, Dr. Spencer, Dr. MacDonald, Dr. Zwicker, and the medical team at the QEII. Donations on behalf of Martha can be made to the Glace Bay Food Bank or the SPCA. Visitation to Celebrate the Life of the late Martha (Ogley) McPhee will be held on Thursday, March 9, 2023, from 1-4 p.m. in T. J. Tracey Cremation and Burial Specialists, 370 Reserve St., Glace Bay, NS. 902.849.4199. Words of condolences may be expressed to the family by visiting www.tjtracey.com.
Visitation.
1:00 pm - 4:00 pm
Thursday, March 9, 2023
T.J. Tracey Cremation & Burial Specialists - Glace Bay
370 Reserve St
Glace Bay, Nova Scotia, Canada
902-849-4199
Visitation to Celebrate the Life of the late Martha Mae (Ogley) McPhee.


OUR LOCATIONS
26 Esquire Lane, Bedford, NS 902.835.4212

370 Reserve St., Glace Bay, NS 902.849.4199
T.J. Tracey Cremation & Burial Specialists
370 Reserve St., Glace Bay, NS
​B1A 4X2
P: 902.849.4199
E:service@tjtracey.com

T.J. Tracey Cremation & Burial Specialists
71 McQuade Lake Crescent,
Halifax, NS
B4A 1A4
P: 902.835.4212
E:service@tjtracey.com