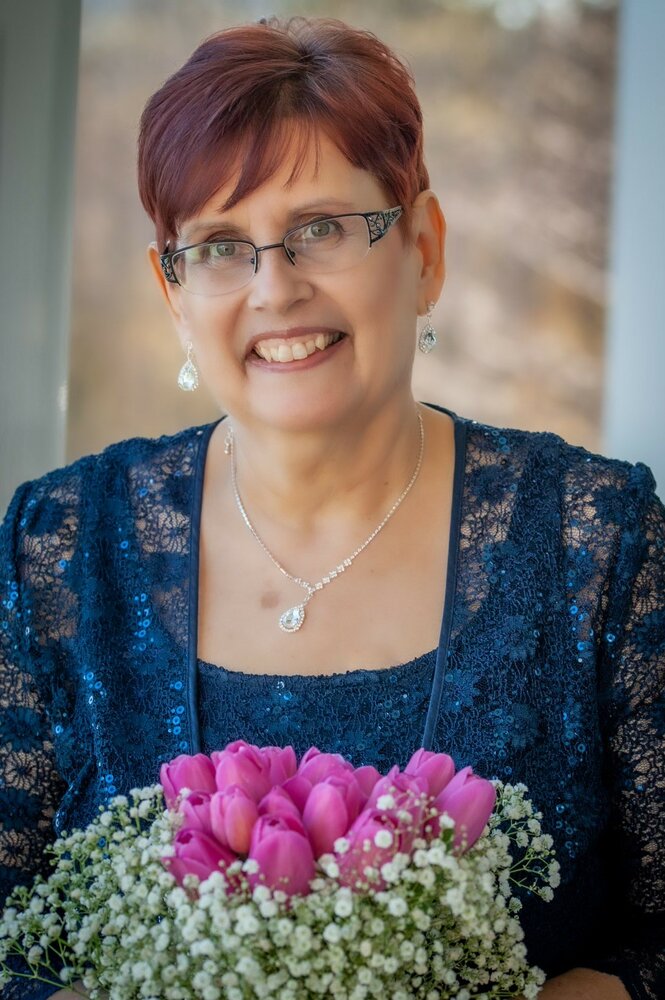 Obituary of Charmaine Miles-MacLean
Charmaine Miles MacLean, 60 Glace Bay We the family are saddened to announce the passing of Charmaine Miles MacLean, 60, on October 5, 2022, in Hospice Cape Breton, Membertou. Daughter of the late Bruce and Hattie Miles of Glace Bay. Charmaine enjoyed laughing and had her own unique way to make the people around her laugh as well. She continually put others before herself. She loved animals particularly her four-legged companions Mia and Penny. Over the years, Charmaine conducted administrative work on various files for Convergys and Concentrix. Charmaine is survived by her devoted and dedicated husband Stewart, her stepdaughter Megan and three children from a previous marriage, Christopher, Daniel, and Shannon. She is also survived by her sister Eunice (Alastair) and two brothers Richard and Darrell (Debbie); sister-in-law Cheryl MacLean (Darren); brothers-in-law Winston (Shelley) and Shawn (Amanda); father-in-law Campbell (Camie) MacLean. Charmaine is also survived by several nieces and nephews. Along with her parents, Charmaine was predeceased by a brother Bruce and her mother-in-law Sylvia. The family would like to send a very special thank you to her incredibly dedicated niece and goddaughter Theresa. The family would like to thank Dr. Khodadad and Dr. McGory for the great care they provided to Charmaine, also, thank you to VON, The Palliative Care Team at the Cape Breton Regional Hospital, Sydney, and to the Team of Hospice Cape Breton. Donations in memory of Charmaine can be made to Hospice Cape Breton or the charity of one's choice. A celebration of life service will be held on Sunday October 9, 2022, at 1:30 p.m., with Reverend Thomas Whent presiding in T.J. Tracey Cremation and Burial Specialists, 370 Reserve St., Glace Bay. (902)849-4199. Words of comfort may be expressed to Charmaine's family by visiting www.tjtracey.com.
Celebration of Life.
1:30 pm - 2:10 pm
Sunday, October 9, 2022
T.J. Tracey Cremation & Burial Specialists - Glace Bay
370 Reserve St
Glace Bay, Nova Scotia, Canada
902-849-4199
Celebration of Life for the late Charmaine Miles-MacLean.


OUR LOCATIONS
26 Esquire Lane, Bedford, NS 902.835.4212

370 Reserve St., Glace Bay, NS 902.849.4199
T.J. Tracey Cremation & Burial Specialists
370 Reserve St., Glace Bay, NS
​B1A 4X2
P: 902.849.4199
E:service@tjtracey.com

T.J. Tracey Cremation & Burial Specialists
71 McQuade Lake Crescent,
Halifax, NS
B4A 1A4
P: 902.835.4212
E:service@tjtracey.com