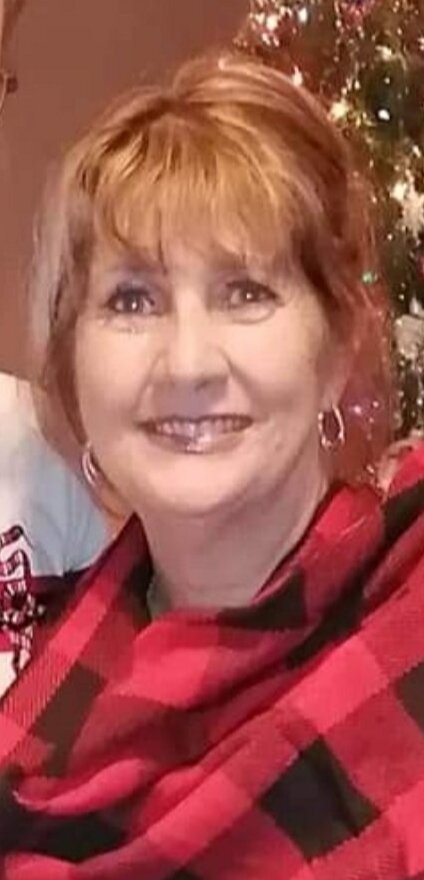 Obituary of Lorie Letemplier
Lorie Letemplier Port Caledonia It is with heartfelt sadness that we announce the passing of Lorie Letemplier on March 20, 2022, at Cape Breton Regional Hospital in Sydney, N.S. with her family at her side. She succumbed to a brief, but courageous battle with liver disease. Lorie was raised in Blanc Sablon, Quebec to Leo and Beaty Letemplier, her angel parents. Lorie is survived by her loving husband, Chad, her children Zack,Dillon, Jaxon, Peyton, Blair (Sam), Dee (Dylan), Brianna (Matt). She would tell you herself that she had the most beautiful grandchildren and who will miss her immensely, Jaxon, Tegan, Peyton, and Makenna, they were truly special to nan. Lorie is also survived by a brother, Lloyd (Christine), Joey and Ben; sister Serena (Perry), Nathan and Brittany; brother-in-law Darren (Alana) Kieran, Locklan, and sister-in-law Beth (Scott). Lorie will also be remembered by numerous extended families, friends, aunts, uncles, and cousins. She was a loving wife, mother, grandmother, sister, aunt, and good friend to all. Along with her parents, Lorie was predeceased by her angel daughter Amanda. Lorie was a woman of many talents and passions, including knitting (she could knit you a blanket in five days while watching Mexican shows), playing darts, cards, talking to her Aunt Ethel and most of all spending time with her family and friends, and in recent years with her grandchildren whom she adored. She loved to laugh and be as silly as can be. She was described by friends as the most fun-loving person to be around who would do anything for a laugh. She always greeted you with the most beautiful smile, open arms and a hug and kiss. She will be forever remembered and always loved. A special thank you to the staff and doctors of the ICU who cared for her. A special mention to nurses Amy and Jessica as well as to everyone for the help, support, and prayers as we say good-bye. In lieu of flowers, donations in Lorie's memory may be made to the Diabetic Assoc. Arrangements have been entrusted to T.J. Tracey Cremation and Burial Specialists, 370 Reserve St., Glace Bay. 902-849-4199. Visitation for the late Lorie Letemplier will be held Friday, March 25, 2022 from 10 to 11 a.m. with a Funeral Service to follow at 11 a.m. at Holy Cross Parish, Seaview St., Glace Bay, with Fr. Norman MacPhee presiding. Words of comfort may be expressed to the family by visiting www.tjtracey.com.
Visitation
10:00 am - 11:00 am
Friday, March 25, 2022
Holy Cross Catholic Church
230 Seaview Strret
Glace Bay, Nova Scotia, Canada
Visitation of the late Lorie Letemplier.
Funeral Service
11:00 am - 12:00 pm
Friday, March 25, 2022
Holy Cross Catholic Church
230 Seaview Strret
Glace Bay, Nova Scotia, Canada
Funeral Service for the late Lorie Letemplier.


OUR LOCATIONS
26 Esquire Lane, Bedford, NS 902.835.4212

370 Reserve St., Glace Bay, NS 902.849.4199
T.J. Tracey Cremation & Burial Specialists
370 Reserve St., Glace Bay, NS
​B1A 4X2
P: 902.849.4199
E:service@tjtracey.com

T.J. Tracey Cremation & Burial Specialists
71 McQuade Lake Crescent,
Halifax, NS
B4A 1A4
P: 902.835.4212
E:service@tjtracey.com