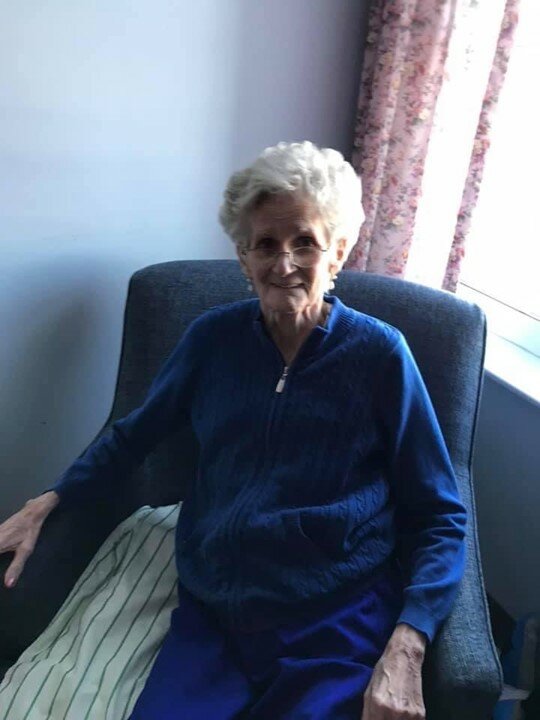 Obituary of Mary Agnes Gouthro
Mary (Boyd) Gouthro, 81 Bridgeport It is with heavy hearts that we announce the peaceful passing of Mary (Boyd) Gouthro, 81, of Bridgeport, on February 27th, 2022, at the Cove Guest Home, surrounded by love from daughters Leone (Craig), Lisa (Darrin), son Lonnie and granddaughter Jillian. Survived by her loving husband, Alonzo (Lonnie) Gouthro. She leaves behind five cherished grandchildren, one great-granddaughter son-in-law Steve Getz. She will be remembered by her extended family and dear friends who were more like family. Mary was predeceased by her first daughter, Marie Getz, Sister and best friend, Shirley (Shushie) Wilson as well as her parents Angus and Carmella (McGillivray) Boyd. Mary was well known for being a seamstress at Rosenblum's, she loved her shopping trips to Maine, tole painting, knitting, sewing, quilting, crocheting and all her time spent in Mira. She loved to bake and passed on many recipes which will be cherished forever. Special thanks to the staff in the Creative Care unit at the Cove for the amazing care they gave to Mary in her time there. There will be no visitation due to Covid-19 Restrictions. A Funeral mass will take place Monday, March 7th, 2022, at Immaculate Conception Catholic Church, 468 Kings Rd, Glace Bay, at 11 a.m. In lieu of flowers or donations, we ask that you take a moment to hug your loved ones and cherish every moment. Time waits for no one. Words of comfort may be expressed to the family by visiting www.tjtracey.com. Masks and Social distancing do apply.
Funeral Mass
11:00 am - 12:00 pm
Monday, March 7, 2022
Immaculate Conception
468 Kings Road
Bridgeport, Nova Scotia, Canada
Funeral Mass for the late Mary Gouthro
COVID-19 Restrictions
COVID-19 Restrictions do apply. Masks and Social distancing will be requested. Thank you.


OUR LOCATIONS
26 Esquire Lane, Bedford, NS 902.835.4212

370 Reserve St., Glace Bay, NS 902.849.4199
T.J. Tracey Cremation & Burial Specialists
370 Reserve St., Glace Bay, NS
​B1A 4X2
P: 902.849.4199
E:service@tjtracey.com

T.J. Tracey Cremation & Burial Specialists
71 McQuade Lake Crescent,
Halifax, NS
B4A 1A4
P: 902.835.4212
E:service@tjtracey.com