Recommend Terrance's obituary to your friends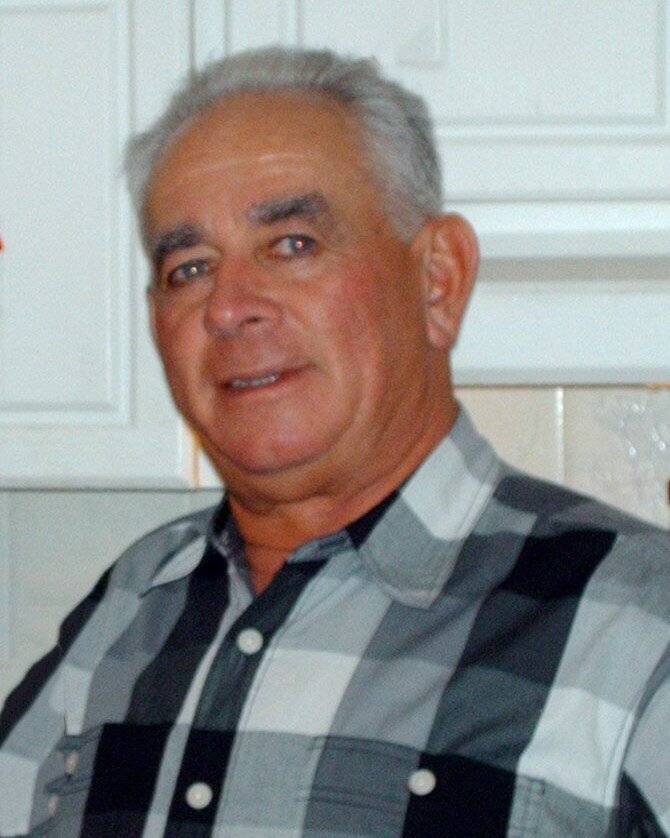 Obituary of Terrance Patrick Nearing
Terrance Patrick Nearing, 73 Port Morien, N.S. Terrance Patrick Nearing, age 73, of Port Morien, passed away on October 22, 2023, in the Glace Bay General Hospital, surrounded by his loving family. Born in Port Morien, he was the son of the late Terrance and Eileen (Thomas) Nearing. Terry dedicated 30 years of his life to the Sydney Steel Corporation before transitioning to a career as a lobster fisherman. He was not only committed to his work but also to his community, serving as a dedicated member of the Port Morien Volunteer Fire Department. Terry had a profound love for the outdoors and found solace in hunting, fishing, and taking daily walks in the beautiful landscapes that surrounded him. Terry is survived by his loving wife of 48 years, Joanne, and his cherished daughters: Wendy, Terri Dawn (Chris), and Candace (Stephen). He was a beloved grandfather to six grandchildren: Morgan, Jordan, Callie, Reagan, Cohen, and Hudson. Terry (Papa) adored his role as a grandfather and enjoyed every moment spoiling each and every one of them. He is also survived by his sisters, Martha (Wilson), Theresa (Reggie), Carmella (Dennis), and Connie (Nick). In addition to his family, Terry leaves behind a host of friends and neighbors who will forever remember his kindness and unwavering friendship. He was preceded in death by his parents, his brother, Jimmy, and his best friend, Joey Forward. Cremation has. taken place under the compassionate care and guidance of T.J. Tracey Cremation and Burial Specialists, Glace Bay, N.S., 902.849.4199. A funeral service to celebrate Terry's life will be held at 11 a.m. on October 27, 2023, at St. Mary's Catholic Church in Port Morien. Terrance Patrick Nearing will be deeply missed but fondly remembered for his strong work ethic, commitment to his community, and his passion for the great outdoors. His legacy lives on through the hearts and memories of those he touched. The family would like to extend their heartfelt gratitude to the compassionate and dedicated staff at Glace Bay General Hospital (4 North) for their unwavering care and support during Terry's time there. Memorial donations may be made to 4 North Glace Bay Hospital. Words of comfort may be expressed to Terry's family by visiting www.tjtracey.com.
Funeral Service.
11:00 am - 12:00 pm
Friday, October 27, 2023
St. Mary's Catholic Church
Port Morien Hwy
Port Morien, Nova Scotia, Canada
Funeral Service for the late Terrance Patrick Nearing.