Recommend Cordell's obituary to your friends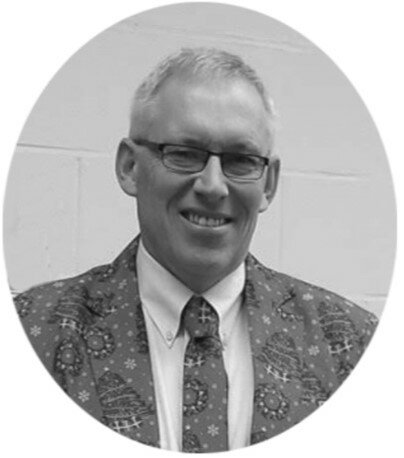 Obituary of Cordell O'Brien
Cordell O'Brien May 13, 2022 Dominion NS Cordell O'Brien, son of the late Bernie and Anne (Turnbull) O'Brien, formerly of Gardiner Mines, passed from this life on May 13, 2022. He is survived by his soulmate and wife of almost 36 years, Tricia MacNeil; daughter Caitlin (Patrick), sons Liam (Garrett), and Brendan O'Brien; siblings Wanda (Mel) Windsor, Sheila (Kevin) MacDonald, and Sheldon (Rose) O'Brien; mother-in-law Patsy MacNeil, sisters-in-law Marli MacNeil, Moragh (David) Chauder; special cousins Chantal Odette and Marcel Ouellet, nephews and nieces Rick Windsor, Melissa Tabor, Kenzie MacDonald, Owen, Madeline, and Gillian Chauder. Cordell is also survived by many aunts, uncles, cousins, and numerous others related by blood or by affinity, such as his brothers and sisters at the Nova Scotia Department of Justice, especially those at the Cape Breton Correctional Facility. He will also be missed by family dogs Penny and Desmond. Cordell was employed by the Nova Scotia Department of Justice for the past 34 years. During his tenure, he served as a Correctional Officer, Deputy Sheriff in Port Hawkesbury and Sydney, Trainer, and a Program Officer. He was a dedicated employee and was quick to take on any new task or challenge. Not only was Cordell committed to his job, he was also committed to giving back to the community. Over the years, he was involved in the Dominion Volunteer Fire Department, St. Eugene's and Immaculate Conception parishes, and the Cape Breton Regional Hazmat Team, to name a few of his interests. Cordell was a hard-working and giving man. He was in constant motion – always busy but never too busy to stop for a cup of tea and share his life with others. His ability to make everyone feel comfortable, secure, and loved was one of his greatest strengths. His cheerfulness, humour, and good nature immediately attracted people. Cordell's word was his bond, and everyone knew it. He loved to craft tales and did so with such skill, that his listeners never really discerned fact from fiction. He loved to laugh and valued a good joke, including every imaginable type of prank, but his humor was never intended to hurt or humiliate. Cordell could relate to people from all walks of life and never treated anyone with anything other than respect and kindness. He looked for the good in everyone. Above all, Cordell was a family man. He loved his wife with every fiber of his being and loved his children deeply and unconditionally. He was the Dad who dressed in costumes, helped act out favourite movies and cartoons, and put off fireworks for New Years Eve. He enjoyed holidays, especially Halloween and Christmas, just as much as his kids. His Halloween masks and Christmas costumes are the stuff of legends. Yet for all his jokes and fun, Cordell had a quiet dignity, respecting himself the way he respected others. He was a true gift to all lucky enough to have known him. He was an inspiration to many and set an excellent example for how to live a wonderful life - true to himself and in service to others. As he faced his final days, Cordell never had a moment of self-pity. He often said over the years that there was no point in complaining as it didn't solve anything and only made those around us miserable. He taught us how to live - and die - with dignity, humor, kindness, and great courage. His family thanks Drs. Dayyat, and MacCormack and their teams at the Cape Breton Cancer Centre; the Palliative Care team at the Cape Breton Regional Hospital, especially Vicky McMullin; the VON; Dr. D'Intino and the amazing team at Hospice Cape Breton for their care and compassion as we gently walked Cordell home. May God bless you all. In lieu of flowers, the family suggests donations to Hospice Palliative Care Cape Breton County, An Cala or the charity of your choice. Cremation has taken place under the direction of T.J. Tracey Cremation and Burial Specialists, Glace Bay. There will be no visitation. Funeral will take place on Friday, May 20, 11:00 a.m. at Immaculate Conception Church, Dominion, Rev. Daniel Boudreau presiding. Words of comfort may be expressed to the family by visiting www.tjtracey.com.
Funeral Mass.
11:00 am - 12:00 pm
Friday, May 20, 2022
Immaculate Conception
468 Kings Road
Dominion, Nova Scotia, Canada
Funeral Mass for the late Cordell O'Brien.